Room 5 enjoyed Crazy hair day at school.

Room 5 are sending a message of Road Safety through their cool posters.
We are learning to:
Hold our iPad with two hands.
Hug hold our iPad when moving around.
Keep our iPad on a sensible surface.
We only have four iPads in a pile.
Don't leave our iPad on it's own.
Keep our iPads clean and dry.
We choose a sensible spot to work on the mat.
Room 1 happily showing off their Mother's day bouquet.
We are very lucky at New Windsor to have funded swimming lessons. Room 4 has had a fun and enjoyable week where our swimming lessons has helped the students to develop a lifelong love of swimming and water sports.
Our Swimming lessons teach children important water safety skills, such as how to tread water, float, and swim to safety. These skills can help children stay safe around water and prevent drowning.
Swimming is an excellent form of exercise that can help children build strength, endurance, and flexibility. It is a low-impact activity that is gentle on the joints and can improve cardiovascular health.
Learning to swim can help children build confidence in their abilities and develop a sense of accomplishment. This can translate to other areas of their lives and help them become more confident and self-assured.
Swimming lessons offer an opportunity for children to socialise with their peers and interact with instructors. This can help children develop social skills such as communication, cooperation, and teamwork.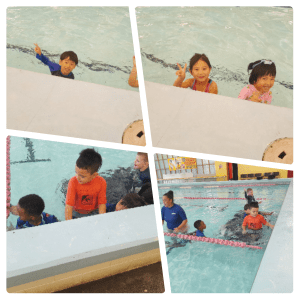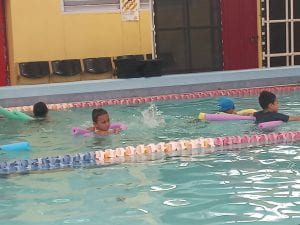 We are really enjoying our time at the New Windsor School pool. We are learning important skills to use in the water. The children are practising kicking, floating and listening skills. Their favourite game to play seems to be the game Marco/Polo. The best thing about our lessons are that the children are able to build on their new skills everyday!
After weeks of watching the builders demo and construct our  new playground they were so excited to be able to finally get to explore all the new obstacles. Room 1 has loved playing on the new playground every afternoon. Our favourite activity is the slide as it goes so fast!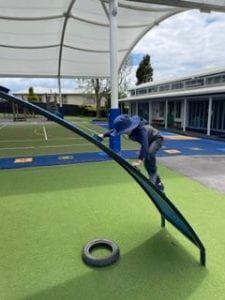 A day in Room 1 – see what happens during the day in our classroom. 🙂